Best productivity—for you
Run virtually non-stop with second and third shifts, thanks to this highly productive machine. Achieve ideal surfaces due to linear technology-enabled machining dynamics; get top productivity with easy-to-use integrated Automation; and optimize your cutting strategies with our smart machine modules.
Ultrafast in the fourth and fifth axes
Answer growing part complexity, precision and cycle time demands with a five-axis strategy. Get the ideal combination of linear, rotating and swiveling axes and shorten your production time with direct Milling in one clamping operation as a substitute for other process steps. Profit from perfect surface quality and precision due to single-clamping production and perfectly aligned five-axis kinematics.
Precision at the push of a button
The new Automated Machine Calibration (AMC) comes with the complete Calibration Hardware on a pallet and allows calibrating at any time the kinematic of the machine. Program it or release it manually simply by pressing the start button. Beside the machine kinematic, it will also automatically calibrate touch probe and tool measuring system when needed.
MILL S 200 U - MILL S 400 U - MILL S 600 U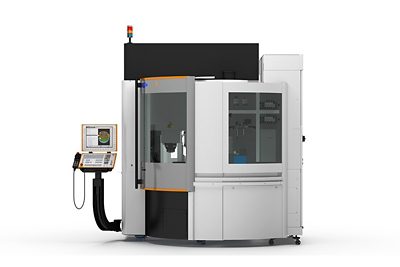 MILL S 400 U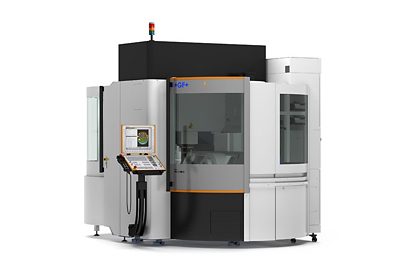 MILL S 400 U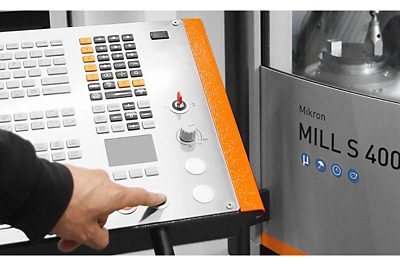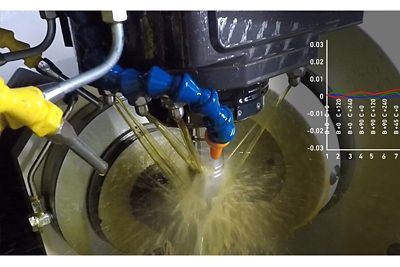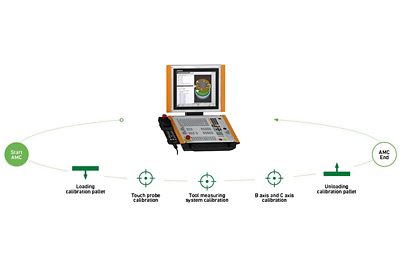 MILL S 400 U
MILL S 400 U
100% precision right on time and process
With AMC (Automated Machine Calibration) as standard the machine geometry can be calibrated at any time within minutes by any operator. The powerful cooling of all machine components will keep your process stable.
+45% reduction of tool center point drift
The Ambient Robust technology enables a constant stabilization of the machine body temperature. Minimal movement of machine geometry will result in lowest possible drift of the tool center point.
+25% productivity while increasing accuracy
The linear drives supports the require of a smooth and homogeneous surface finish in order to decreasing manual polishing. Software tools like OSS (Operator Support System) enables to match the machine parameter with your performance needs.
24h billable autonomy
Integrated Automation with GF Machining Solutions most compact pallet changer. Preparation for third-party automation with robot interface. Even with automation access to working area is always enured.
Topics you may also be interested in