The company at a glance
GF Machining Solutions is the world's leading provider of Electrical Discharge Machining (EDM), Milling and Laser machines, as well as Automation solutions and Customer Services. Our customers are tool and mold makers and manufacturers of precision components. Based in Switzerland and belonging to the Georg Fischer Group, we are a globally active company with 2,800 employees

Program Status
Since its launch in September 2013, the program is a great success. After finishing the program, all participants found interesting positions within the Group, in Switzerland, the US and Asia. Your journey will take you to various locations to experience different business units including sales, R&D, operations, marketing, finance and Customer Services. The objective of the program is to prepare you for an international position upon successful completion.
We recruit candidates on a regular basis, at spring and fall.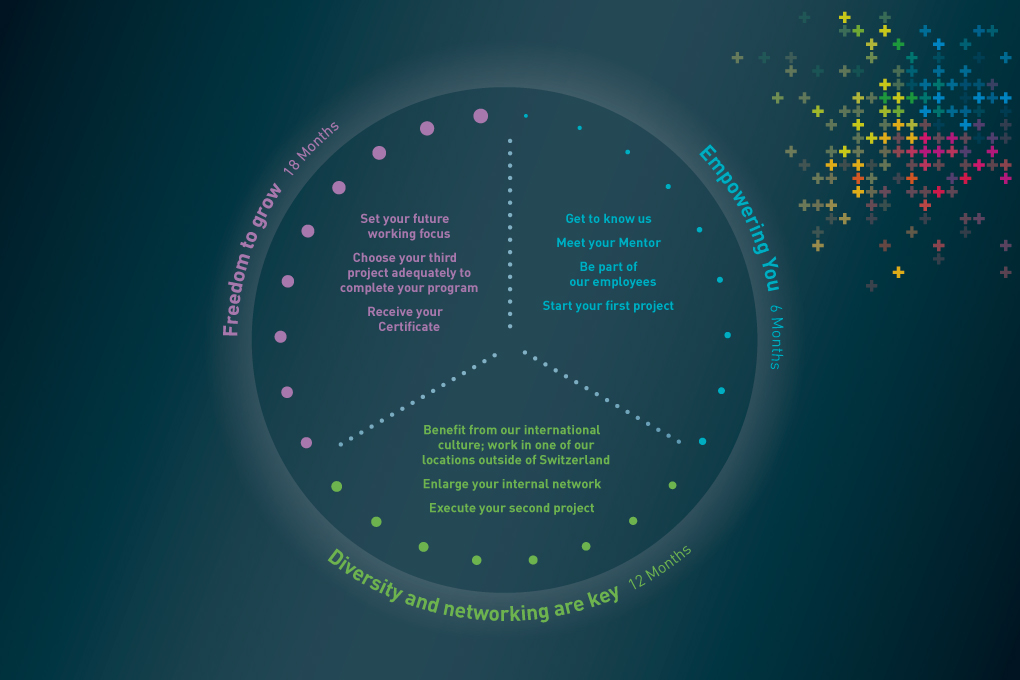 Who are we looking for?
You are creative and open-minded; enjoy working in teams with people from different cultures and backgrounds.
You are a recent university graduate with a master's degree in engineering and management qualifications or you have a master's degree in economics, business administration or equivalent and a technical background/interest.
You speak and write English fluently.
Are you willing to contribute to our everyday work with a fresh point of view, ideas and an entrepreneurial attitude?
Please send your CV and a letter of motivation in English to talents.gfms@georgfischer.com.
Alejandro
"I had a great experience taking part in the Graduate Talent Program. After 18 months of working within the company, I am now a Product Manager for EDM technology."

Robin
"I am glad I joined the Graduate Talent Program. I received responsibility from day one."