Pioneers in high-speed performance
The industry's leading high-speed 3-axis vertical CNC mills offer ten times the speed of conventional machining centers.
Highest productivity per square meter
A compact machine footprint with integrated automation options makes single MILL S machines into complete manufacturing cells.
Perfect parts the first time
Advanced milling capabilities minimize or eliminate post-processing and guarantee the surface finishes required for complex mold and part production.
Intelligent Tool Measurement (ITM), Operator Support System (OSS), Econowatt and other smart machine modules increase reliability and reduce production costs.
MILL S 400 - MILL S 500 - MILL S 600 - MILL S 800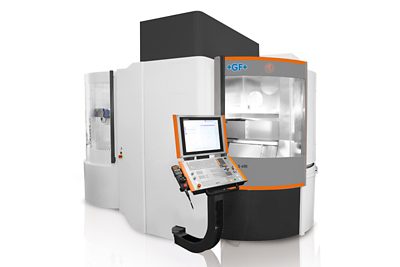 Mikron MILL S 400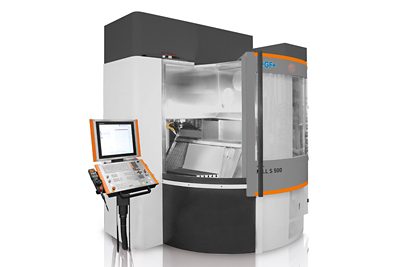 Mikron MILL S 500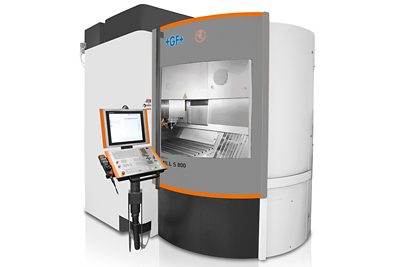 Mikron MILL S 800
Mikron MILL S 400
Mikron MILL S 500
Mikron MILL S 800
100% precision right on time and process
With AMC (Automated Machine Calibration) as standard the machine geometry can be calibrated at any time within minutes by any operator. The powerful cooling of all machine components will keep your process stable.
+45% reduction of tool center point drift
The Ambient Robust technology enables a constant stabilization of the machine body temperature. Minimal movement of machine geometry will result in lowest possible drift of the tool center point.
+25% productivity while increasing accuracy
The linear drives supports the require of a smooth and homogeneous surface finish in order to decreasing manual polishing. Software tools like OSS (Operator Support System) enables to match the machine parameter with your performance needs.
24h billable autonomy
Integrated Automation with GF Machining Solutions most compact pallet changer. Preparation for third-party automation with robot interface. Even with automation access to working area is always enured.
Topics you may also be interested in