Complex parts in perfection
Master the challenges of a wide range of applications and short term-market requirements Go from blank to finished part on the smallest footprint, thanks to a flexible 5-Axis machine and produce your part on one machine in a single clamping.
Fulfill market demands at any time just in time
4/7 flexible production which helps you to always be able to answer customers short-notice requests. Change from batch production to express job within minutes.
Go from order to finished part just fast
Fastest 5-Axis HSM precision solution with a optimised machine design to automated and get a reliable system for 24/7 5 axis machiining production.
MILL X 400 U - MILL X 600 U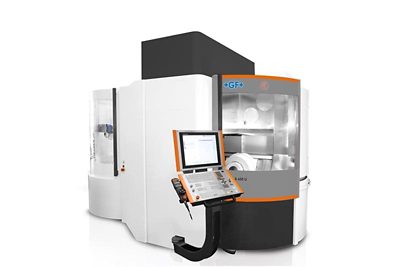 MILL X 400 U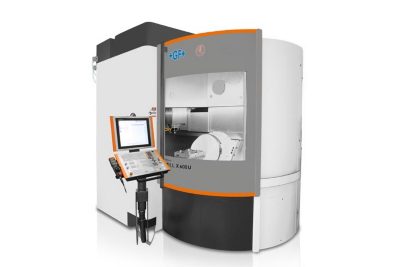 MILL X 600 U
MILL X 400 U
MILL X 600 U
100% precision right on time and process
With AMC (Automated Machine Calibration) as standard the machine geometry can be calibrated at any time within minutes by any operator. The powerful cooling of all machine components will keep your process stable.
+45% reduction of tool center point drift
The Ambient Robust technology enables a constant stabilization of the machine body temperature. Minimal movement of machine geometry will result in lowest possible drift of the tool center point.
+40% higher speed for more competitiveness
The strong linear motors capable of a speed up to 100m/min position you ahead of your competition. See your cost per part dropping thank to a higher machine dynamic.
24h billable autonomy
Integrated Automation with GF Machining Solutions most compact pallet changer. Preparation for third-party automation with robot interface. Even with automation access to working area is always enured.
Topics you may also be interested in