Maintain your part integrity by ensuring that your parts are undamaged during the cutting process, thanks to the tilting table, the horizontal wire Electrical Discharge Machining (EDM) process and the customizable baskets.
Get the most reliable combination of advantages for cutting additively manufactured parts with specific support structures remaining powder: a machine with unique features, including a generator enabling the fastest and most reliable EDM process.
Reduce your running costs to the minimum level—as low as the cost level of a band saw—with our new, dedicated technology in combination with the double spool concept.
Discover easier clamping and referencing as well as Automation readiness with a machine layout designed for integration of a clamping system.
CUT AM 500
Tilting table
Horizontal wire cutting
Collection basket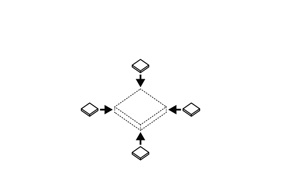 Universal solution
The CUT AM 500 is designed to cut parts printed on any powder bed fusion printer.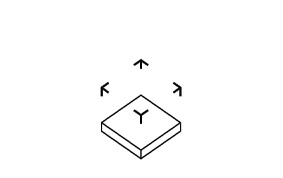 Built plate dimensions
The CUT AM 500 can separate 3D-printed parts from large build plates with a weight of up to 500 kg.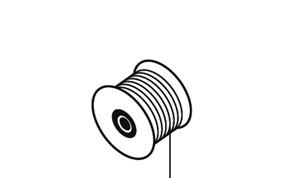 Wire diameter
Reduce your total build time and save costs thanks to the very small diameter of the molybdenum wire.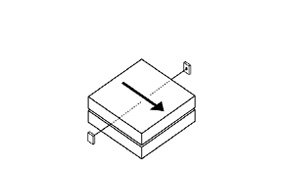 Maximum speed
Extremely fast cutting process in comparison to standard EDM machines.
Main specifications

Dimensions of complete equipment (WxDxH)
1700x2953x2224 mm
Dimensions of complete equipment with lamp (WxDxH)
1700x2953x2608 mm
Dimensions of complete equipment with extraction system (WxDxH)
1700x2953x2708 mm
Total weight of equipment without dielectric
3220
Total weight of equipment with dielectric
4120
Tank volume
900L
Cutting specifications

Max. part dimensions

510x510x490

Max. part weight (base plate + parts)
500 kg
Y, Z Travel
650x200 mm
Y, Z measurement resolution
0.1 μm
Speed of axis movement
0-2000 mm/min
Wire type
Molybdenum 0.2 mm
Max.machining speed
240 mm2/min
Min. roughness
6 μm (Ra) (according to geometries and technologies)
Accuracy
±0.1 mm
Discover the CUT AM 500 video
Topics you may also be interested in