Quality-boosting, cost-saving generator
At the heart of the AgieCharmilles FORM E 350 sinker EDM solution is GF Machining Solutions' proprietary, high-end Intelligent Speed Power Generator (ISPG). The electrical discharge machining (EDM) process is continuously optimized and that dramatically reduces electrode wear. Process control takes just a fraction of a second and produces an extremely uniform surface finish.
Human-machine interface (HMI) increases productivity
The development of this new AC FORM HMI is based on a study carried out with numerous mold makers in order to streamline the mold-making technique. This ease of use, which has made GF Machining Solutions interfaces so successful, has not only been maintained, but has been developed even further to support mold makers during die sinking.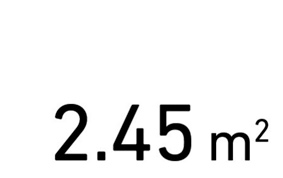 Footprint
Starting with a space-saving footprint that takes your valuable floor space into consideration, the AgieCharmilles FORM E 350 sets market standards for compact die-sinking EDM machines.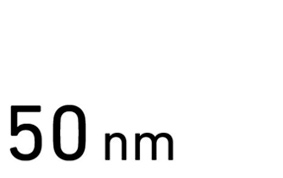 Position resolution
The use of a cast iron and the short C frame design ensures static and dynamic rigidity of the mechanical structure. Positioning accuracy is guaranteed by linear glass scales on the cross table. The die sinker's ergonomics are engineered to provide the most favorable ratio between floor spare and work surface.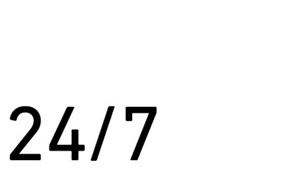 Unattended machining
The new AgieCharmilles FORM E sinker EDM series allows you to considerably increase your production by reducing human intervention. Thanks to the Linear Tool Changer (LTC) and an external robot from System 3R, you can easily take your production to the next level of die-sinking efficiency.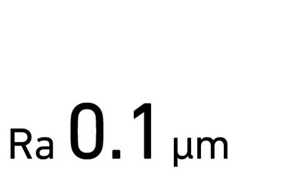 Surface finish
Several options are available to extend the already impressive AgieCharmilles FORM E series capabilities. These include the GammaTEC technology to optimize die sinking machining for shiny surface finishes on parts.
Main Specifications

Machine dimensions *

1000 x 1731 x 2372 mm

39.37 x 68.15 x 93.39 in

Total weight (without dielectric)

1730 kg

3748 lbs

Travel X, Y, Z *

350 x 250 x 250 mm

13.78 x 9.85 x 9.85 in

Min./Max. distance between table and chuck

170-420 mm

6.69-16.53 in

Best surface finish RA

0.1 μm

4 μin

Capacity

270 l

71.33 gal
Workpiece and electrode

Max. workpiece dimensions *

800 x 500 x 265 mm

31.50 x 19.69 x 10.44 in

Max. workpiece weight

200 kg

400 lbs

Max. electrode weight

50 kg

110 lbs

Bath level

140 - 310 mm

5.52 - 12.21 in
* Width x depth x height ** Width x depth
Main Specifications

Machine dimensions *

1600 x 2700 x 2858 mm

62.99 x 106.30 x 112.52 in

Total weight (without dielectric)

4400 kg

9700 lbs

Travel X, Y, Z *

600 x 400 x 400 mm

23.62 x 15.75 x 15.75 in

Min./Max. distance between table and chuck

190-590 mm

7.48-23.23 in

Best surface finish RA

0.1 μm

4 μin

Capacity

750 l

200 gal
Workpiece and electrode

Max. workpiece dimensions *

1000 x 700 x 400 mm

39.37 x 27.56 x 15.75 in

Max. workpiece weight

1000 kg

2204 lbs

Max. electrode weight

100 kg

220 lbs

Bath level

150 - 450 mm

5.91 - 17.72 in
* Width x depth x height ** Width x depth
Topics you may also be interested in