Discover our 3D Laser Texturing on orthopedic implants
GF Machining Solutions' LASER P Flexipulse 5-axis machining center comes with industry-leading software that can create an almost infinite variety of surface structures and textures on even the most complex shapes. Recent tests to measure the ability of titanium textured with our LASER P machine to steer blood-implant interaction and osseointegration yielded results comparable with current industry processes. Our machine brings clear advantages of a single-step surface customization process that is both clean and digitally precise. Other research has demonstrated the ability of surfaces treated with our LASER P to reduce bacterial loading dramatically.
How Femtosecond Laser Texturing can improve an implant osseointegration capacity
As titanium is becoming more popular as the material of choice for implantable devices destined to be attached to bone, production challenges arise. Textured surfaces traditionally have been executed through the use of grit blasting (also known as sandblasting) alone or in combination with chemical etching. Most textured surfaces are not flat, but have complex, curved geometries. GF Machining Solutions' LASER machining center offers answers to these challenges, replacing a random process (e.g., blasting, etching) with a digital one. Read our technical article on Laser surface structuring
Micromachining
Used for micro-surgical tools and implanted devices such as stents

Medical instruments and implanted devices of many types are getting smaller, as the use of minimally invasive surgery increases. The growth in demand for micro-mechanical components is pushing companies to seek new and more efficient manufacturing technologies. GF Machining Solutions' micromachining division, Microlution, produces 5-axis machining centers that use femtosecond lasers to make highly accurate small parts. With automated handling compatible with tubes below 300 µm and software-driven changes that allow batch sizes down to a single part, making miniature instruments is now fast and efficient.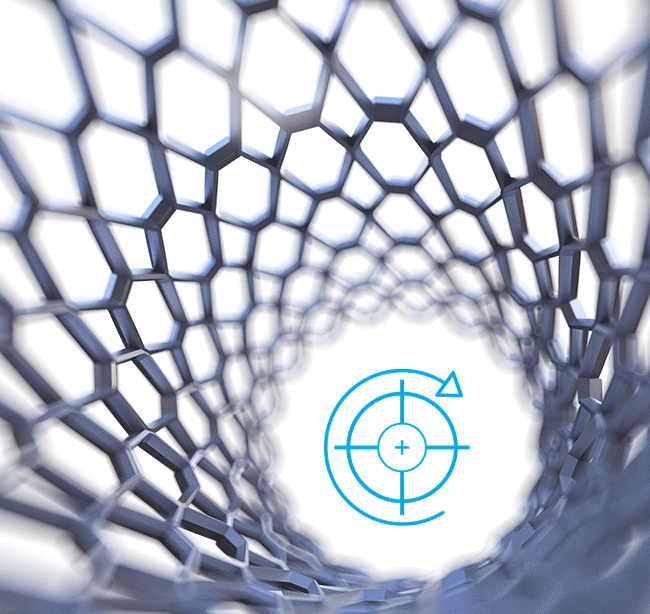 Ultra-high molecular weight polyethylene (UHMWPE) is a commonly used material in medical orthopedics, where its durable, low-friction surface is used as a spacer that ensures mobility for knee, hip and shoulder implants. However, machining this material with traditional milling results in the formation of burrs that are often manually removed in a secondary process. In the case of manufacturing implants from UHMWPE, our Mikron MILL S 400 U 5-axis high-speed Milling machine can offer a stable, repeatable machining process that results in a significantly finer surface finish with dramatically fewer burrs.
Our Mikron MILL S 400 U 5-axis high-speed Milling machine can be equipped with a technology package that includes a supercritical CO₂ delivery system. Tests performed at KSF (Kompetenzzentrum für Spanende Fertigung) in Tuttlingen, Germany with this combination of technologies show that medical device manufacturers can machine titanium approximately 50% faster than with conventional flood cooling. You can nearly double the life of the cutting tool – all while saving energy!