Miniaturization is a clear trend and the accuracy of miniature features challenges manufacturers to deliver precision parts, ensure higher end-product performance, and effectively control the price per part. Achieve small, high-precision features with the industry's most complete line of Laser micromachining platforms optimized to meet the increasing need for smaller, smarter parts to support today's leading-edge products.
Achieve excellent edge and surface quality and straight sidewalls
Ultimate work space maximization: ideal for aerospace applications
Simplify the complex machining processes in cutting tubes for medical applications
Our market-oriented solutions
Aerospace - The solution for modern aerospace requirements
Reducing production costs per square meter is a major aerospace issue— and one resolved by GF Machining Solutions. These compact machines drill and shape mid-sized parts all the way up to combustor liners with the same setup.
Medical - Advancing medical technology
Miniaturization is a clear trend and the accuracy of features is becoming even more crucial. Our high-precision Laser micromachining platforms answer medical device manufacturers' needs for productivity, quality and compliance with stringent regulations.
Automotive - Boosting auto performance
Automakers are under pressure to meet customers' expectations for more combustion without using more fuel. Our game-changing ultrafast Laser platforms execute microholes on new fuel injectors to satisfy both customers and emissions regulations.
Watches - Running like a Swiss watch
A watch movement consists of hundreds of extremely small, tight-tolerance components. Watchmakers using our ultrafast Laser micromachining solutions to achieve lower costs, faster cycle times, and increased productivity compared with traditional machining methods.
Our Laser micromachining solutions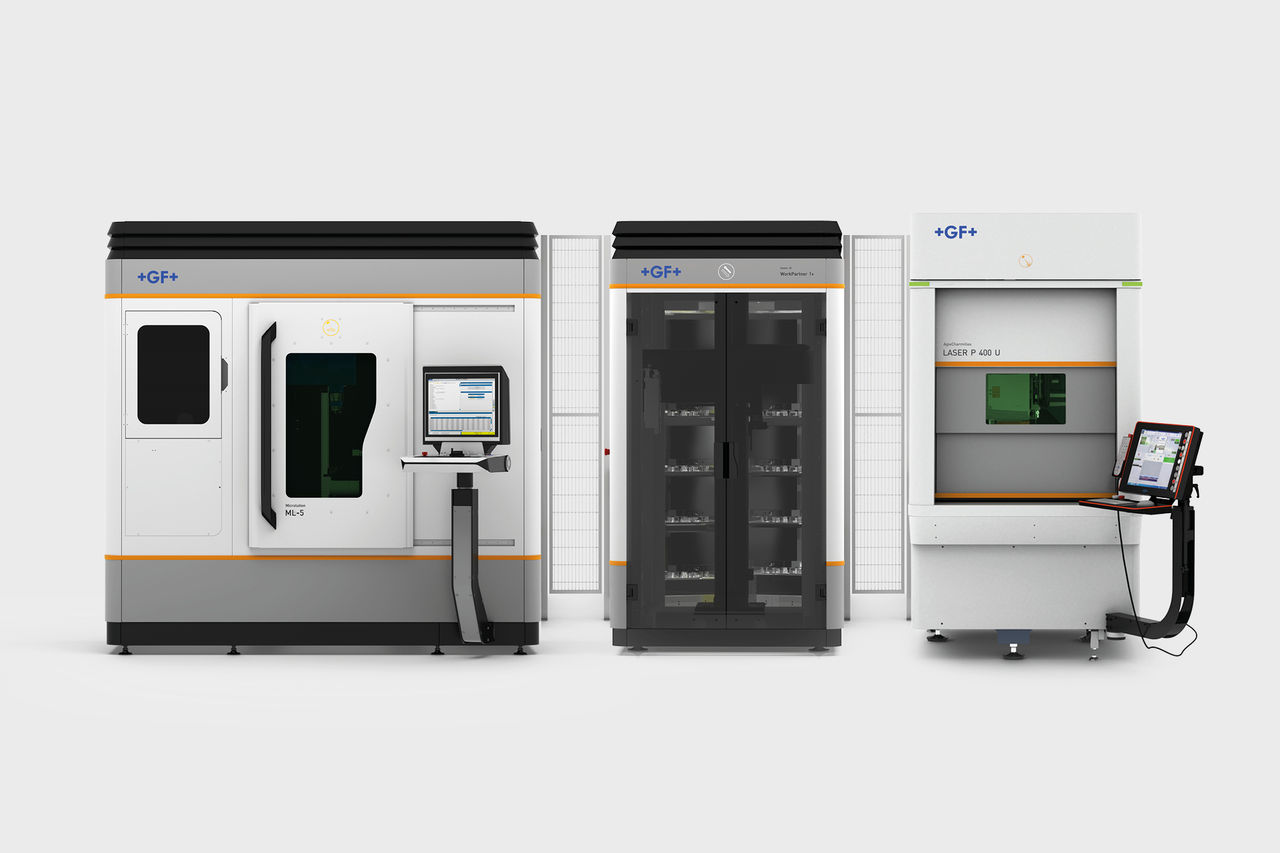 ML-5 - Achieve excellent edge and surface quality and straight sidewalls
Create unique shapes like negative taper holes, holes that change shapes (including circular entrances and elliptical exits), star patterns and more. Thanks to this solution's five-axis scanning head, you can machine shapes that are impossible to achieve on a mechanical machine.
ML-10 - Break through to the world of micro-profiles
Cost-effective drilling and shaping of engine blades and combustor linings are specialties of the Microlution ML-10, the solution designed around aerospace needs. Its compact footprint can dramatically reduce your production cost per square meter. Get a vast array of success-triggering benefits at your fingertips with this machine's embedded optical coherence tomography (OCT) system that allows non-contact touchless measurements, breakthrough detection/depth tracking, shape analysis, and real-time ablation monitoring.
MLTC - Design for extreme accuracy and uncompromising quality
Eliminate most or all post-processing steps with the ultrafast MLTC Laser tube-cutting platform. Quickly and accurately machine features in metal and polymer tubes at extreme precision with this solution for the medical device industry and other applications.