Execute your latest innovations fast
Productivity is your target, be ready to execute your new design up to 40% faster than before. The LASER S series offers extreme machining speed, allowing designer to execute new designs while controlling manufacturing costs. A new technological era starts right here, right now.
Revolutionary surface texturing
Answer to new geometrical pattern demands by being the quality benchmark of the market at higher speed. Each five-axis movement is calculated to most efficiently deliver the best shape of your texture while optimizing machining time—the result of a great combination, Smartpatch and the LASER S.
Unrivaled quality and productivity
Our unique Laser head embedding two nano laser sources in the same machines gives you the agility to jump to the next business opportunity while optimizing the performance details of your Laser source with our Flexipulse . The combination High-speed 3D scanning system and wider marking field makes sure that your quality and productivity will be both unequalled.
An innovative mechanical concept emphasizing productivity and quality
Thanks to specifically high displacement dynamics, the AgieCharmilles LASER S 2500 U offers increased productivity during high volume machining. More and more, the technical solutions provided by the Laser technology allow to address substantial workpiece sizes. With supercharged dynamics, the machining times are greatly reduced but the exceptional quality of ablation is maintained.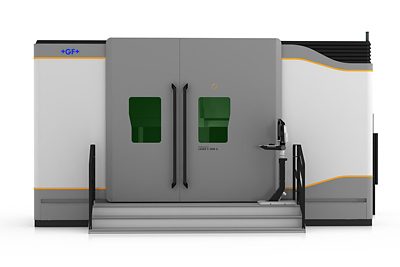 LASER S 2500 U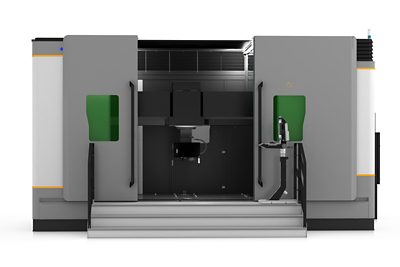 LASER S 2500 U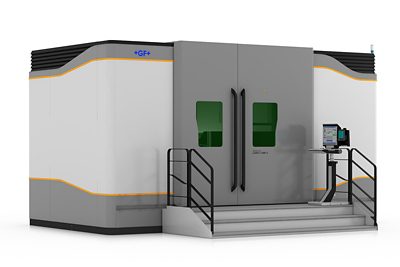 LASER S 2500 U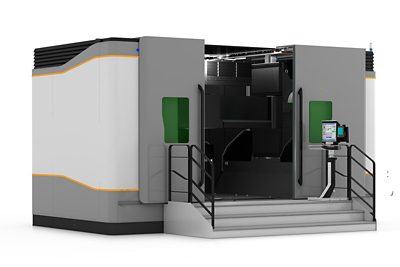 LASER S 2500 U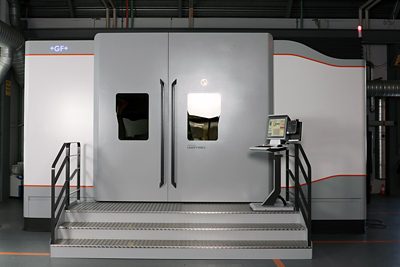 LASER S 2500 U
LASER S 2500 U
LASER S 2500 U
LASER S 2500 U
LASER S 2500 U
LASER S 2500 U
LASER S 1000 U - 1200 U - 2500 U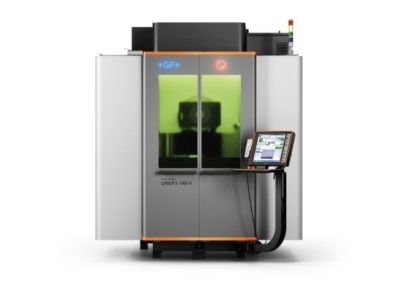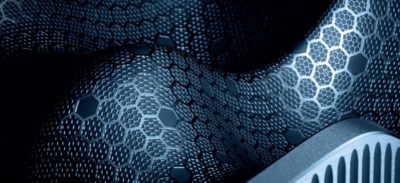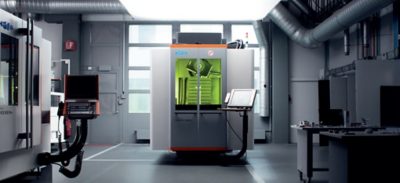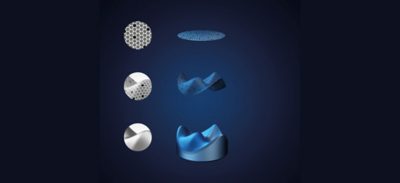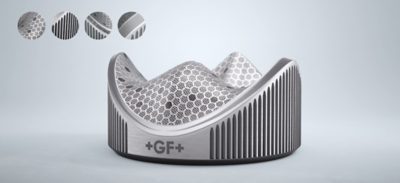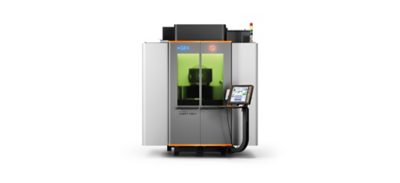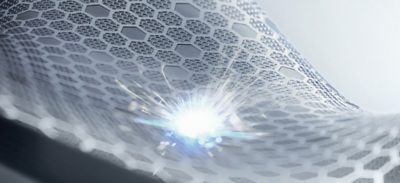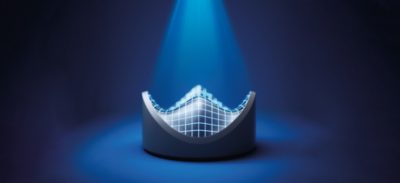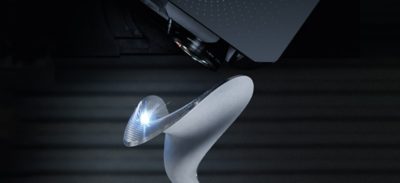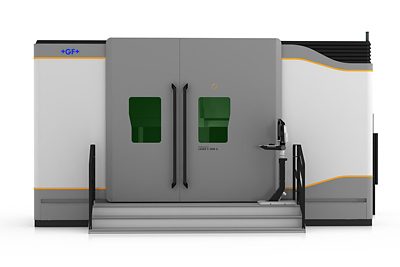 LASER S 2500 U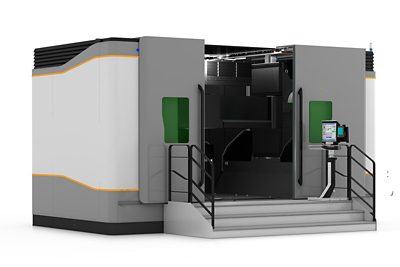 LASER S 2500 U
LASER S 1000 U
Geometrical patterns
Perfect texture execution
Geneva RD
Digital Technology
Multi process
LASER S 1200 U
New grain
Large marketing field
Product design
LASER S 2500 U
LASER S 2500 U
Patented Smartpatch innovation at full efficiency
Smartpatch innovation coupled with the AgieCharmilles LASER S hardware capabilities, push further your performance, so you experience the best five-axis Laser texturing solution on the market to meet your today and future texturing demands.
Twin laser sources for unprecedented agility
Manufacturing agility is the challenge; the LASER S is the solution. Be ready to switch from one Laser to another to execute your specific daily jobs you have both standard lasers or Flexipulse laser to achieve higher quality on the same solution.
High-speed 3D scanning system
Reduce your machining time by up to 40%. The high-speed 3D scanning system embedded in our unique Laser solution goes to a scanning mode up to 5,500 mm/s. You increase your machining productivity to shorten your lead time and reduce your machine return on investment (ROI). Be more efficient, be more clean and be right all the time, thanks to this highly efficient digital solution.
The multi-process solution to drive your success
In today's fast-moving market, you never know what type of machining job you will confront tomorrow. That's why it is becoming a must to have a machine that can be quickly adapted to your application. Be ready to execute Laser blasting, Laser structuring, Laser engraving, Laser machining, Laser texturing and Laser marking at full speed and this in a single setup.
Accelerated productivity with the LASER S series
Global Customer Services solutions

Our expertise at your service
The GF Machining Solutions Academy has the remarkable, human-centric mission of managing the knowledge transfer from Research and Development, Customer Services and sales and application support all the way through to our innovative training. Visit www.gfms.com/academy.
New digital service possibilities
Supervise your workshop from your smartphone with our rConnect digital services platform. With rConnect Live Remote Assistance (LRA), our expert engineers rapidly respond to your service requests. LRA allows effective face-to-face assistance using audio, video, chat and many more functionalities. With rConnect Messenger, we deliver machine data to your mobile device to keep you constantly informed about your production.
Main specifications

Machine dimensions*

6,420 x 3,573 x 3,687 mm

252.8 x 140.7 x 145.2 in

Space required for installation

7,125 x 6,304 x 3,804 mm

280.5 x 248.2 x 149.8 in

Machine weight

24,000 kg

52,911 lbs

Focal length

FS340 Type

Ytterbium pulsed laser (Flexipulse)

100 / 150 W
Electrical and pneumatic supply

Nominal power

40 kVA

Air pressure

6 bar


Required air output flow

150 l/min
Printing specifications

X, Y, Z travels

2,500 x 2,000 x 1,200 mm

98.4 x 78.74 x 47.24 in

Travel Laser head: A

240 (-90/+150) °

Travel machine table: B

370 (-185/+185) °

Table dimensions

2,600 x 2,200 mm

102.4 x 86.6 in

Distance floor to table

600 mm

23.6 in
Working area

Max workpiece dimensions

2,700 x 2,300 mm

106.3 x 90.5 in

Max workpiece machining height

1,340 mm

52.8 in

Max workpiece weight

10,000 kg

22,046 lbs

Full five-axis dimensions

Ø 750 x 1,340 **** mm

Ø 29 x 52.8 **** in
* Width x depth x height ** with FS163 *** with FS255 **** with FS340
Discover our LASER S series videos
Testimonial video - Piazza Rosa
Testimonial  Standex  Engraving MOLD-TECH – Piazza Rosa about the AgieCharmilles LASER S 1000 U.
"The LASER S will help to open again projects which were not feasible. [It will] enlarge application possibilities."
Testimonial video - Reichle
Testimonial  REICHLE Technologiezentrum GmbH – about the AgieCharmilles LASER S 1200 U.
" The LASER S will reduce leadtime, reduce the cost per parts […] it will open new business opportunities"
Testimonial video - Reichle
Testimonial  REICHLE Technologiezentrum GmbH – about the AgieCharmilles LASER S 2500 U.
"It is not just an evolution of Laser texturing, it is more a revolution of the existing technology"
Topics you may also be interested in