The iGAP generator technology helps mold makers use die-sinking EDM to achieve a smaller, therefore more precise, spark gap at higher speed, thereby addressing their need for greater productivity and speed. iGAP varies the spark power from the front and sides of the electrodes as needed. Spark power increases only when necessary also helps preserve electrodes, adding to the gains provided by ISPG technology.
Human-machine interface (HMI) increases productivity
The development of this new AC FORM HMI is based on a study carried out with numerous mold makers in order to streamline the mold-making technique. This ease of use, which has made GF Machining Solutions interfaces so successful, has not only been maintained, but has been developed even further to support mold makers during die-sinking.
FORM P 350 - FORM P 600 - FORM P 900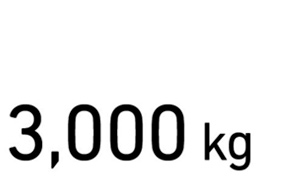 Part weight
The construction as a short C frame and the oversized casting guarantee mechanical stability and precision throughout the life of the sinker EDM machine. In addition, the robustness of the die-sinking EDM machine absorbs all the machining forces to maintain a precise gap between the part and the electrode.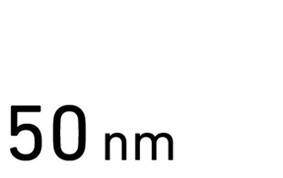 Position resolution
To obtain reliable positioning accuracy, only linear glass scales are effective. They eliminate all the classic errors, such as backlash, expansion and wear effects. The axis servo control system developed by GF Machining Solutions for die-sinking EDM machines is a closed loop measurement solution designed to provide infallible accuracy, whatever the travel.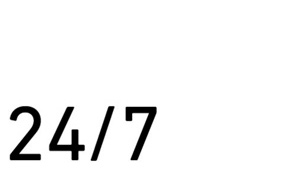 Productivity
Automation keeps production going whatever the time. Your results are shorter lead times, higher productivity and quicker payback of capital invested in your die-sinking EDM machines. With System 3R Automation solutions, production can continue running round the clock, seven days a week. The possibilities are endless with our die-sinking EDM solutions.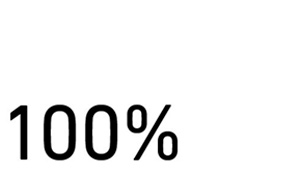 Machining stability
Available on the AgieCharmilles FORM P 600 as a variant, the thermostabilization provides perfect and accurate machining over time and whatever the temperature conditions during die-sinking EDM machining.
Main Specifications

Machine dimensions *

1900 x 1690 x 2398 mm

74.80 x 66.53 x 94.4 in

Total weight (without dielectric)

2800 kg

6173 lbs

Travel X, Y, Z *

350 x 250 x 300 mm

13.78 x 9.84 x 11.81 in

Min./Max. distance between table and chuck ***

150-450 mm

5.91-17.72 in

Best surface finish RA
0.08 μm
Capacity

410 l

108.65 gal
Workpiece and electrode

Max. workpiece dimensions *

700 x 460 x 285 mm

27.56 x 18.11 x 11.22 in

Max. workpiece weight

500 kg

1102.31 lbs

Max. electrode weight

50 kg

110.23 lbs

Bath level (programmable)

100 - 305 mm

3.94 - 12.01 in
* Width x depth x height ** Width x depth *** With C-Axis Eco + System 3R Macro
Main Specifications

Machine dimensions *

2265 x 2110 x 2780 mm

89.17 x 83.07 x 109.45 in

Total weight (without dielectric)

4500 kg

9920 lbs

Travel X, Y, Z *

600 x 400 x 450 mm

23.62 x 15.75 x 17.72 in

Min./Max. distance between table and chuck ***

150-600 mm

5.91-23.62 in

Best surface finish RA
0.08 μm
Capacity

700 l

184.8 gal
Workpiece and electrode

Max. workpiece dimensions *

1040 x 730 x 410 mm

40.94 x 28.74 x 16.14 in

Max. workpiece weight

1600 kg

3527.40 lbs

Max. electrode weight

50 kg

110.23 lbs

Bath level (programmable)

100 - 400 mm

3.94 - 15.75 in
* Width x depth x height ** Width x depth *** With C-Axis Eco + System 3R Macro
Main Specifications

Machine dimensions *

2970 x 3100 x 3320 mm

116.93 x 122.05 x 130.71 in

Total weight (without dielectric)

7000 kg

15432 lbs

Travel X, Y, Z *

900 x 700 x 500 mm

35.43 x 27.56 x 19.68 in

Min./Max. distance between table and chuck ***

322-822 mm

12.68-32.36 in

Best surface finish RA
0.1 μm
Capacity

2500 l

662.5 gal
Workpiece and electrode

Max. workpiece dimensions *

1670 x 1120 x 560 mm

65.75 x 40.09 x 22.05 in

Max. workpiece weight

3000 kg

6613.86 lbs

Max. electrode weight

50 kg

110.23 lbs

Bath level (programmable)

100 - 500 mm

3.94 - 21.65 in
* Width x depth x height ** Width x depth *** With C-Axis Eco + System 3R Macro
Topics you may also be interested in