Process monitoring and optimization are implemented via the operator console. Sensors for short circuits, temperature and liquid level ensure safe operation. Numerical controlled X, Y and Z axes and a variety of touching cycles offer convenience to the operator when setting up.
Data input on the operator console is quick and simple. Technology settings are selected automatically by material electrode / piece, piece height and electrode diameter. Touching cycles can be programmed and called up with a few commands.
AgieCharmilles DRILL E 300
AgieCharmilles DRILL E 300
AgieCharmilles DRILL E 300
AgieCharmilles DRILL E 300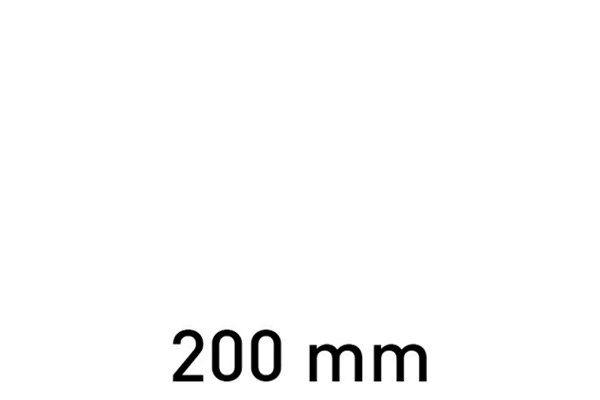 Maximum drilling depth
With drilling depths of up to 200 mm (7.78 in), DRILL E 300 is the ideal vertical drill for an extensive range of applications.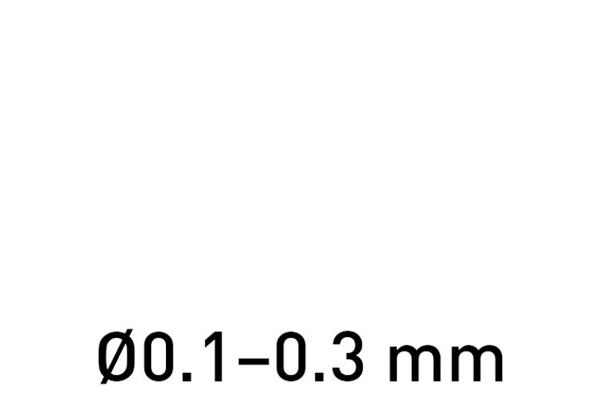 Fine electrode technology
Its technology for fine electrodes Ø0.1 – 0.3 mm (0.004 – 0.012 in) make the DRILL E 300 suitable for drilling fine start holes on lead frames or high-speed stamping molds.
Main Specifications

Electrode diameter
0.1 up to 3 mm
0.004 up to 0.12 in
Maximum drilling depth
200 mm
7.78 in
Maximum workpiece weight
300 kg
660 lb
Travel paths of axes X, Y and Z
300 x 200 x 300 mm
11.8 x 7.8 x 11.8 in
Worktable size (width x length)
400 x 300 mm
15.7 x 11.8 in
Rotating spindle
43 rpm
Travel path of the electrode guide
100 mm
3.9 in
Heavy duty generator
30 A
Dielectric volume
16 l
4.2 us gal
Mains connections
3 x 400 V
50/60 Hz
Maximum power consumption
4.2 kW

Display
TFT Touch screen, 12.1"
Pump operating pressure
70 bar
Machine dimensions
964 x 1342 x 2048 mm
37.9 x 52.8 x 80.6 in
Total weight of the machine
910 kg
2006.2 lbs
Options: fine drill holders and guides, filtration system, deionization unit, AC CAM DRILL
Topics you may also be interested in